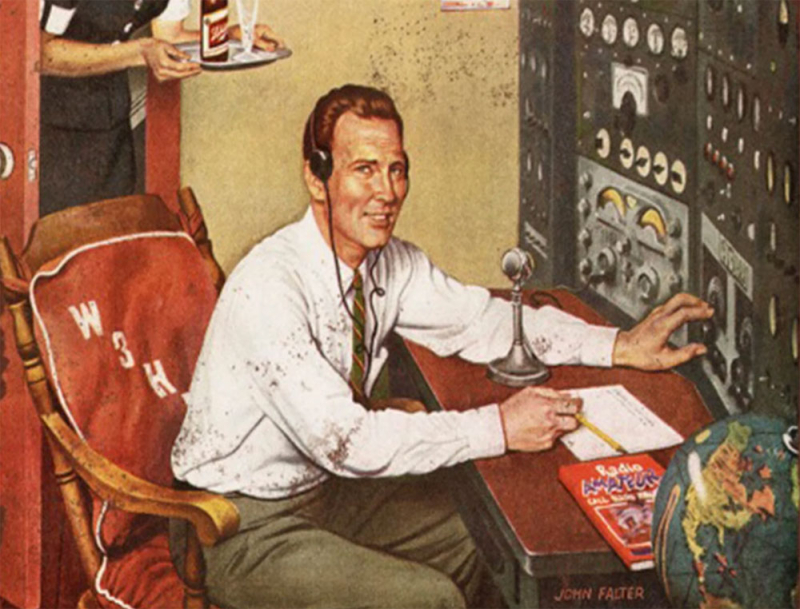 Ham Radio Principles and Operation
with Multiple Instructors
$3000
In this course you will learn about the functions of ham radio operators, the principles of radio operation, demonstrations of ham radios and related equipment, and the FCC regulations. Ham radio, also known as amateur radio, allows operation of special radios to send and receive voice, digital, and Morse code information over short and long distances. Ham operators enjoy recreational communication with current friends and often new friends met over the radio. Hams also serve the community by providing communication ability in case of emergencies and disasters. On Fidalgo Island a group of Hams meet weekly to evaluate ten sites for radio function and operating procedures. These sites include the Hospital, Police and Fire stations, Salvation Army, and the Anacortes Operations Center.
Learning Objectives: At the conclusion of class, attendees will have a better understanding of amateur radio operation terminology and concepts such as: what amateur radio is, why an FCC license is required and how to obtain one, what radio equipment components are necessary for radio operators to communicate, the role of computers and much, much more.
Instructors:
Ann Marie Humphreys, FCC Extra License, community leader in teaching women to operate ham radios. 
Lea Nichols, FCC Extra License, managed an electronics business for years and longtime sailor experienced in Ham radio techniques on the ocean. 
Bob Cummings, FCC Advanced License, career with Raytheon designing and testing antenna. Jim Irving, FCC Extra License, expert in radio and repeater equipment construction, repair, and operation. 
Richard Rodriguez, FCC General License, a marine captain instructor, well versed in radio communications of all types as well as rules and regulations. 
Fred Mann, FCC General License, retired physician, savvy with computers and digital equipment. 
Jay Ham, FCC Extra License, retired anesthesiologist, 45 years' experience with electronic equipment, 5 years' operating ham radios.
Apr

19

-

May

24th

,

2022

Tue

for

6 weeks

from

4:00 - 6:00 pm